PuTTY was initially working for the Windows operating system, but now there are versions available for Linux. For that matter, we have listed below some PuTTY alternative applications.
There are 8 PuTTY alternatives available for the Remote SSH client:
Best PuTTY Alternatives for Remote SSH Clients in 2023
1. Bitvise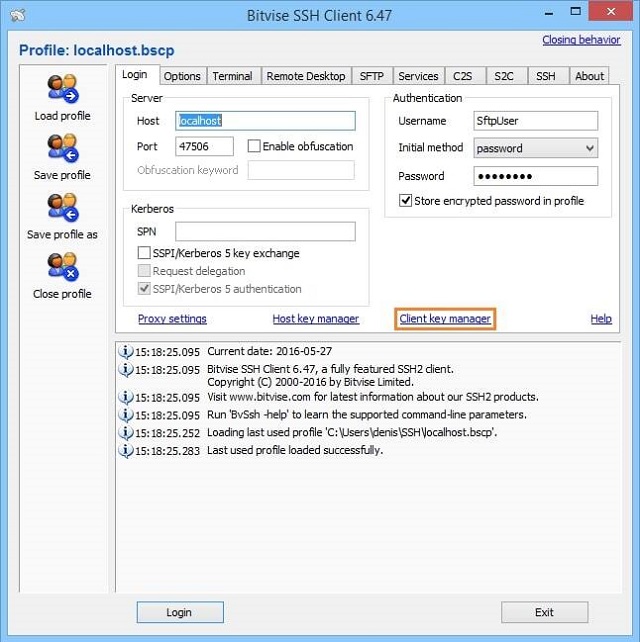 Bitwise is a Windows application and runs anything from Windows XP, Windows 10, and server 2016. It has become a better graphical interface due to the SFTP and SSH client functionality. Bitwise is the best PuTTY alternative to connect with the client-server.
The features are as follows:
Portable install.
Options of Customization.
Port Forwarding.
Graphical SFTP File Transfers.
Terminal Access – Remote Console.
Single Sign-on.
It allows the terminal emulation integration via bvterm and xterm, as well as supporting vt100 protocols. There is the availability of scripted command-line options.
2. SuperPuTTY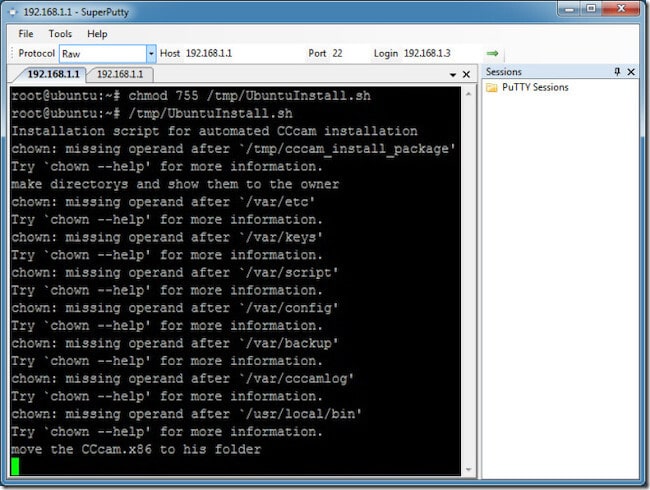 SuperPuTTY is a graphical user interface used for Windows applications and mainly maintained by the active developer as a GitHub project.
It allows the user to change the layout as per their preference. It is well suited to fill the gap, which is much needed for window management.
It offers various features:
Tabs
Configuration integration of PuTTY.
Shortcut-driven navigation.
UI Customizable.
3. KiTTY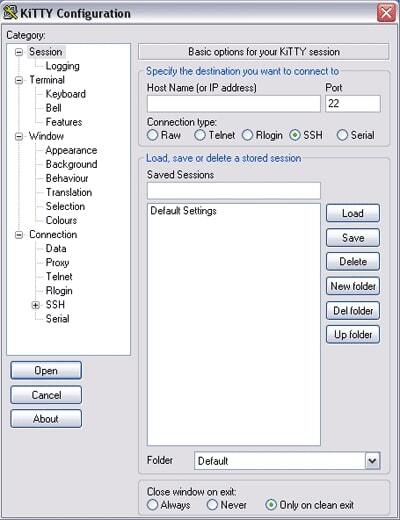 KiTTY is designed for Windows and provides the same features as PuTTY. It can run exclusively in a Windows environment. It is a great tool to be kept in a toolbox.
The features are as follows:
Portable
Text editor
Lightweight chat server.
It can run local scripts for Remote Systems/devices.
Options for Session Filtering.
It can connect with SSH, rLogin, Telnet, and others.
4. MobaXterm
MobaXterm supports features like Remote session manager, SFTP, Remote Desktop Manager, telnet, XDMCP, and VNC.
It has been built in X11 server integration, and it is the terminal application for Windows. Both free and paid versions are available in MobaXterm.
The features are as follows:
It supports the Master password.
Unlimited Macros and Tunnels.
Customize Logos.
Customize Startup message.
It removes unwanted tools and screensaver games.
5. Solar-PuTTY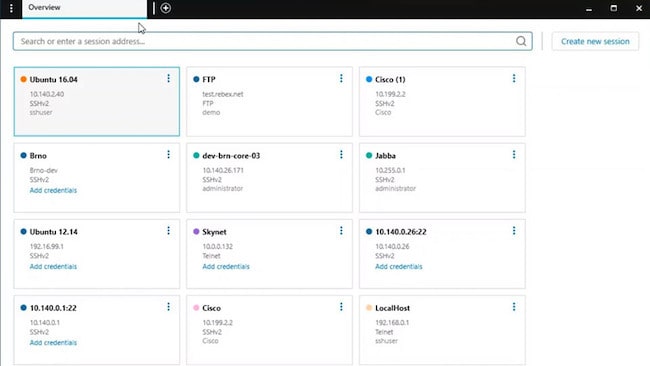 Solar-PuTTY is one of the top alternatives for PuTTY, as it can be executed from the install files. With the help of a tabbed interface, it can manage multiple sessions from one console.
The saved session can be found quickly, and it is a portable app. You can effortlessly search this application with IP Address, Tag, Name, and Username.
Features of Solar-Putty are as follows:
Post-Connections are fully supported.
Saved Credential is helpful in Auto-Login.
Change Fonts –Size and Fonts.
Assign Colors
Auto Reconnect
Assign Saved credentials to multiple IP Addresses and servers.
Supports various protocols like SSH, telnet, SFTP/FTP, and SCP.
6. mRemoteNG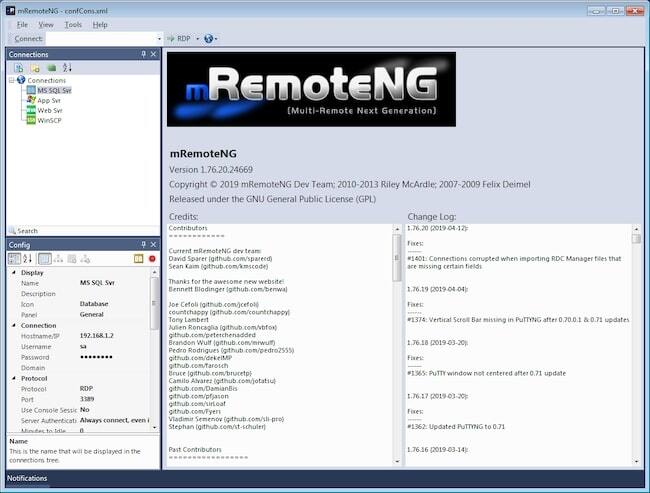 mRemoteNG is one of the great alternatives for PuTTY. It has been forked from mRemote.
mRemoteNG is an open-source, multi-protocol, multi-tabbed, and remote connection management software. It allows you to view all the remote connections in a tabbed interface.
The mRemoteNG Protocols are listed below:
RDP
VNC
ICA
SSH
Telnet
HTTP/HTTPS
rlogin
Raw Sockets Connections.
7. PuTTYTray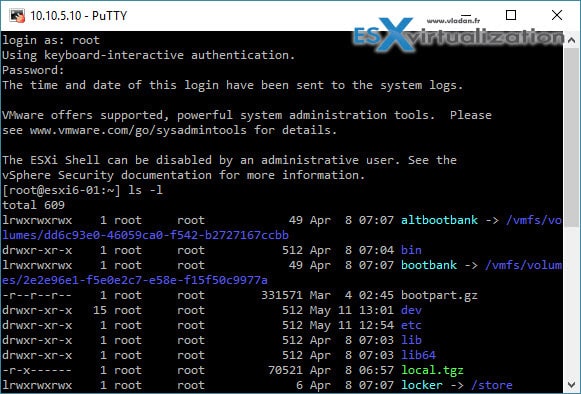 PuTTYtray gives the original PuTTY client some additional functionality and adds practicality to the applications. It plays a significant role in minimizing the system tray.
The features of PuTTYTray are as follows:
Icons can be customized.
Blinks tray icons if they receive a Bell signal.
Portable
URL hyperlinks.
Window transparency is configurable.
8. XShell 6 Client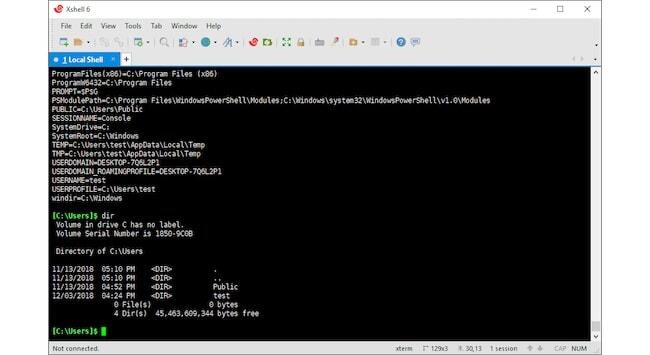 Netsarang has created the Xshell 6 Client terminal emulator. It is a helpful tool for connecting to Telnet, rlogin, SSH1, SSH2, SFTP, and serial connections. It created a flexible tabbed environment.
The computer can act as a terminal with the help of Xshell, and it plays a significant role when data contained within the mainframe need to be accessed. It splits the tabs horizontally or vertically and is fully customized.
It has multiple advantages, like custom key mapping, dynamic port forwarding, and many more. It is an open-source package and doesn't require you to pay any fee.
The features of Xshell are as follows:
Launch X Applications by SSH Tunnel.
Using the Local Shell Interface to Control Xshell.
Session Manager.
Highlight Sets.
Python Scripting, JavaScript, and VB.
Custom Key Mappings/ Keyboard.
Tabbed Environment.
Password Encryption (Saved Sessions).